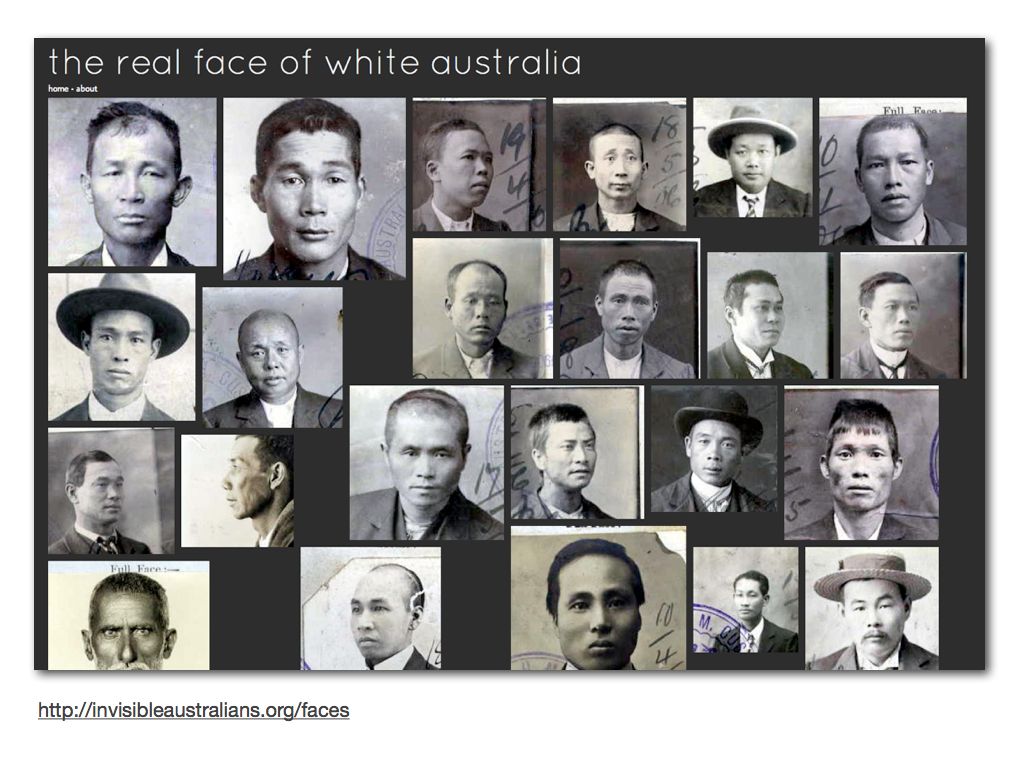 What we ended up with was a new way of seeing and understanding the records — not as the remnants of bureaucratic processes, but as windows onto the lives of people. All the faces are linked to copies of the original certificates and back to the collection database of the National Archives. So this is also a finding aid. A finding aid that brings the people to the front.
According to Margaret Hedstrom the archival interface 'is a site where power is negotiated and exercised'.[1] Whether in a reading room or online, finding aids or collection databases are 'neither neutral nor transparent', but the product of 'conscious design decisions'. We would like to think that this interface gives some power back to the people within the records. Their photographs challenge us to do something, to think something, to feel something. We cannot escape their discomfiting gaze.
But this interface represents another subtle shift in power. We could create it without any explicit assistance or involvement by the National Archives itself. Simply by putting part of the collection online, they provided us with the opportunity to develop a resource that both extends and critiques the existing collection database. Interfaces to cultural heritage collections are no longer controlled solely by cultural heritage institutions.
It's these two aspects of the power of interfaces that I want to focus on today.